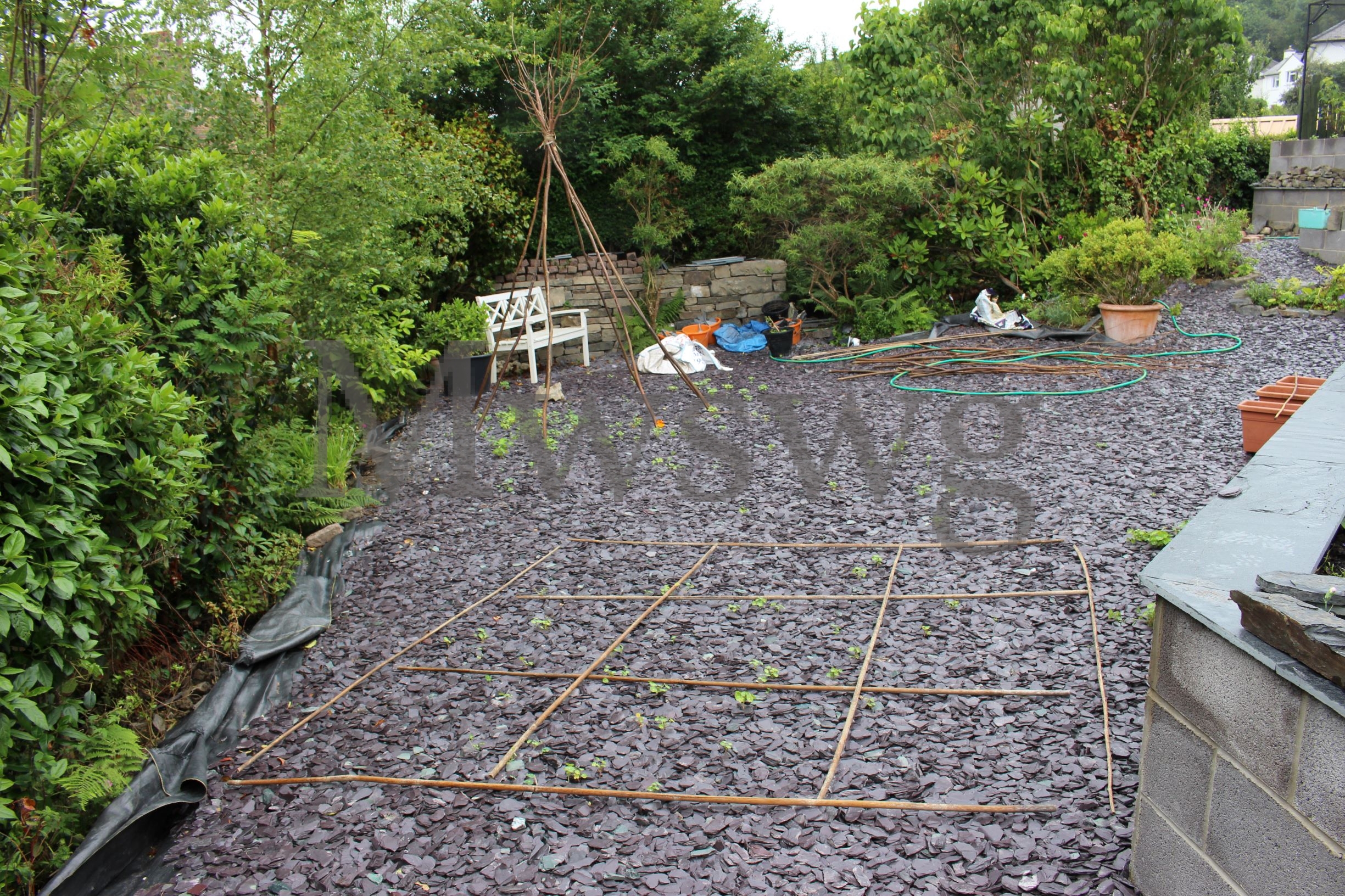 Sticks are in constant demand in a garden for one purpose or another. Old bamboo canes are often useful, but their integrity can't be depended upon if they have had to be stored outside.
Sticks and canes need to be set for inspection and size selection. During such exercises, they behave in different ways on the uneven slate surfaces or as they lean against a wall or hedge. When left for a time they might move due to changes in the weather or because of passing animals and people.
Whilst setting up the tepee, several sticks ended up nearby as a grid.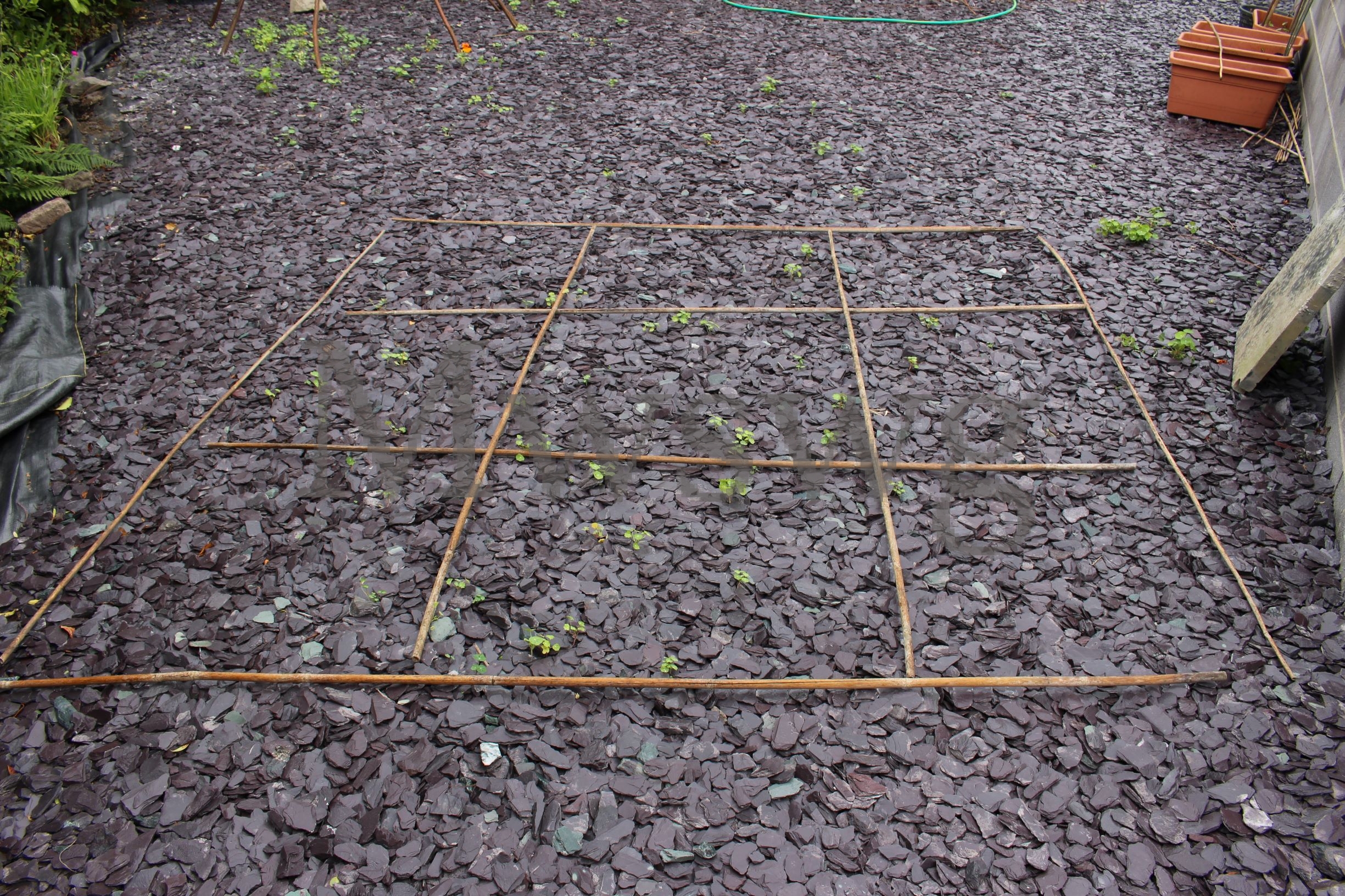 The sticks were left in situ and photographed periodically to track their movements and the random growth of sprouting nasturtium seedlings nearby.
Early images.
The weed inhibiting fabric can be seen clearly in many of the images. At a later stage this was obscured by large edging stones.
Photographs were taken during the following two months. It was noted that the intense heat discouraged much growth by the nasturtium plants. Flowers appeared but rarely lasted for more than a day.
The above images were made as digital sketches.
This practice, following the processes of stick movement and plant growth, may be developed as an investigation into monochrome representations.